The Integrative Nutrition Plate emphasizes the importance of local and organic produce, whole grains, high-quality proteins, plant-based fats, and water. It shows you how a plate should appear at mealtime and emphasizes the importance of proportions and portion size. To complete the picture, the plate is surrounded with lifestyle factors that create optimal health: relationship, career, physical activity and spirituality. I'll introduce you to some of the healthiest foods on the planet and teach you how to find what's healthiest for your unique body!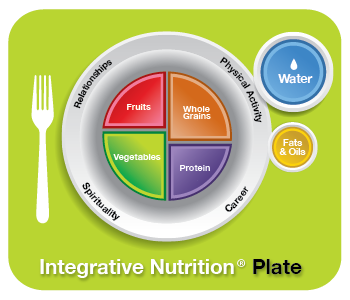 It's easy to overlook all of the things that contribute to our sense of nourishment and fulfillment. It's not just the food we eat that affects our health, but all of the other factors present in our daily lives. Healthy relationships, a fulfilling career, regular physical activity, and a spiritual awareness are essential forms of nourishment. When these "primary foods" are balanced, what you eat becomes secondary. I will support you in achieving all of your goals, from eating the right foods for your body to living an inspired, fulfilling life.
The concept of bio-individuality is the idea that each of us has unique food and lifestyle needs. One person's food is another person's poison, and that's why fad diets tend to fail in the long run. Working on the principle of bio-individuality, I'll support you to make positive changes that are based on your unique needs, lifestyle, preferences, and ancestral background.
Many nutrition experts give their clients a list of foods to avoid and foods to eat, which explains why so many people are turned off by nutrition. My approach is different – by eating and drinking foods that are good for you, you will naturally have less room and desire for unhealthy foods. Simply put, you will "crowd out" the unhealthy food in your diet. This takes a little practice to make happen, but I will support you all the way.
Cravings play a critical role in understanding what your body needs and shouldn't be ignored. When you learn how to deconstruct your cravings and understand what they're really telling you, you will be able to reclaim a sense of balance and harmony.
Additional Services
Reiki
Reiki is an energy work modality which helps the body to relax and rejuvenate through restoration of the body's natural energetic balance and flow. Reiki is universally compatible with exercise plans such as Yoga, Meditation, Pilates, TRX, and various other forms of exercise. There is no spiritual or esoteric requirement to receive Reiki from a trained professional, and it doesn't not involve conversion to a new set of beliefs, empowerments, attunements, or initiation. I received my training as Reiki practitioner in 2004, at which time I was trained in the Usui lineage of Reiki under the instruction of Dr. Sharon Kanter. I am a level III practitioner, with teaching privileges.
Meditation Training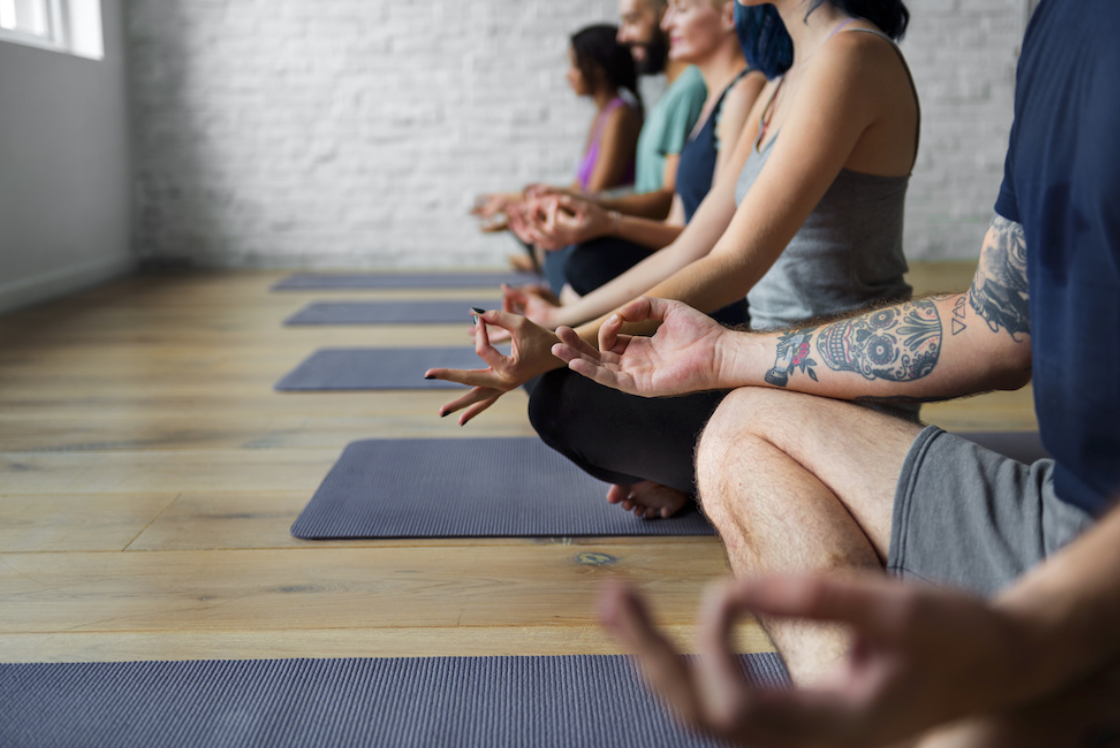 Mindfulness meditation is a form of meditation that focuses on cultivating a state of mindfulness through the breath, and silence. Mindfulness meditation is used worldwide for reasons such as calming the mind, increasing happiness, learning to listen rather than speak, prevention of relapse of depression and anxiety states, pain management, and basic cultivation of awareness of one's connection to the world we live in. Mindfulness meditation is used in hospital pain management clinics to help people cope with pain related to chronic illness, trauma, and Depressive states. Mindfulness meditation is also used in some psychiatric settings to help patients cope with the symptoms of mental illness, or what we now refer to as spiritual emergence.
I became interested in mindfulness while I was working with a therapist while receiving psychological treatment as a teen. His work prompted me to seek more understanding in how mindfulness creates stability and awareness in the mind and how that awareness works to stabilize the health via various pathways of the mind-body connection.
Consequently, I embarked on a journey to understand meditation and consciousness, which led to a 20+ year journey of meditation instruction communicated in temples, monasteries, sanctuaries, and academic institutions.

Mindfulness meditation is a method of basic awareness cultivation which anyone with a breath and a body and a brain can utilize to their advantage. There are no spiritual initiation or esoteric requirement to engage in the practice of mindfulness meditation, just a willingness to engage in the practice and to benefit from its effect on your mind-body continuum. I teach individuals or groups of any size.

Are you ready to start feeling better than ever?
Schedule an
initial consultation
with me today!
All material and information presented by Smart Integrative Health, Inc. P.S. is intended to be used for educational purposes only. The statements made about products, supplements, or treatments have not been evaluated by the Food and Drug Administration (FDA). The information on www.patrickmartinjr.com is not intended to treat, cure, or prevent any condition or disease. Please consult with your own physician or health care practitioner before making changes to your diet, exercise routine, or lifestyle.